What Does eCommerce SEM Mean?
Any business owner (and their marketing staff) needs to think about different types of marketing and the best ways to promote their business. In the age of the internet, there's no doubt that SEM is one of the most important types of marketing there is. This is especially true for eCommerce businesses, which conduct much, if not all, of their business and sales online. Marketing your eCommerce business can be tough when there are so many other online businesses that you're competing against. Understanding SEM and how it can help you to promote your brand is essential. So what is the meaning of SEM for eCommerce and how can you use it to further your business?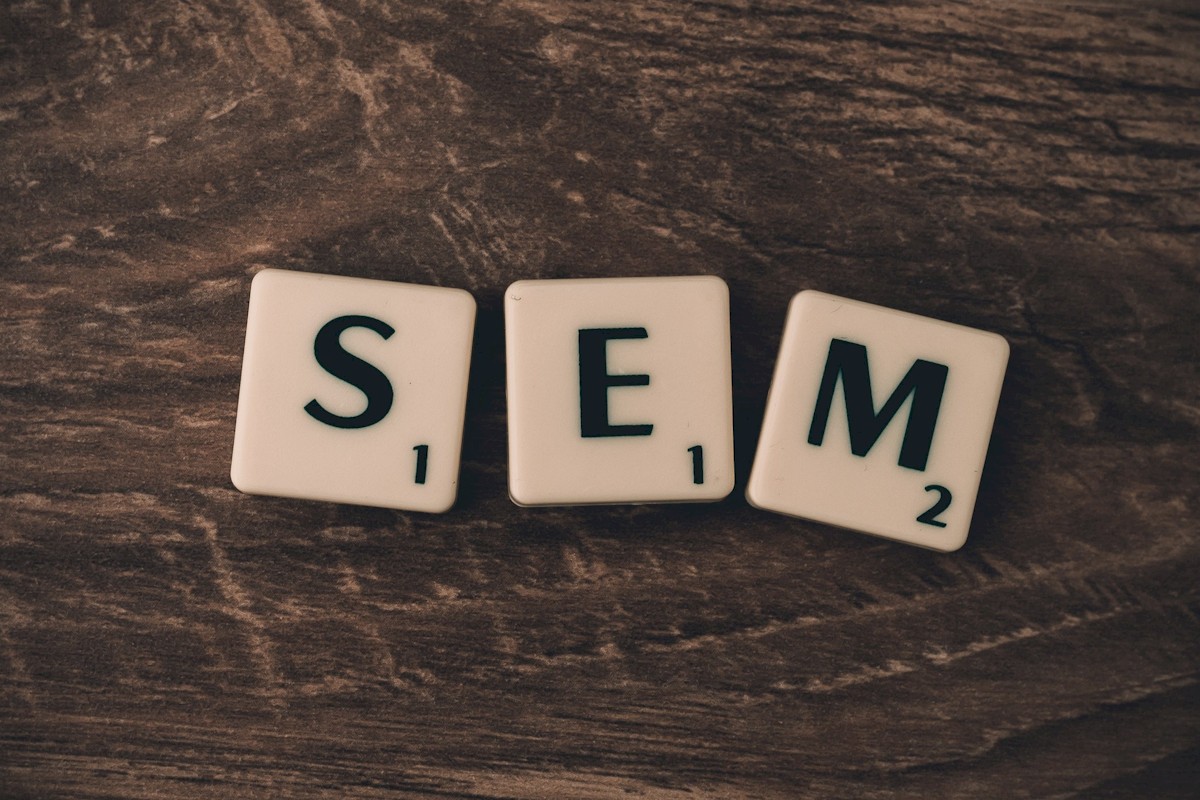 What Is SEM?
SEM stands for search engine marketing. The term can be used in a couple of different ways. Some people use SEM to refer to only paid search marketing and pay-per-click (PPC) advertising. Other people use the term to talk about all marketing that's related to search engines, including SEO and organic search results. SEM in online marketing is also sometimes shortened to "search marketing" to describe both marketing types (paid and organic search).
SEO (search engine optimization) is a way of improving organic, i.e. not paid, search results. It's carried out using a range of techniques both on the website and off it, from publishing content to securing links back to the site. PPC advertising is a form of paid search using platforms such as Google Ads to show adverts in search results. These are two types of search engine marketing that you can consider to promote your eCommerce business.
What Does SEM Mean for eCommerce?
Best marketing agencies out there suggest that digital marketing is essential for eCommerce. When you sell your products or services online, you need to market your brand online too. Search engine marketing is a key part of advertising your business online, helping you to promote your website, improve your B2B sales and attract the right customers. As search engines have developed, more ways to use search engine marketing have too. If you have an online store, for example, you can list your products in the "shopping" section of Google.
SEM helps eCommerce businesses to compete with others, makes it easier for people to find their products and services, increases brand recognition, and more. It's often difficult for eCommerce businesses to compete with other companies, especially if they are in an industry where there are plenty of large brands that dominate the field. This is why SEM is important for the growth and survival of your business.
What Does SEM Mean for My Business?
Whether defining SEM as only paid search marketing or including SEO and organic search in the definition, you need it for your business. SEM carries great meaning in eCommerce and every business should make sure that they are using at least one SEM channel. Both SEO and paid search marketing can give your business the boost it needs and increase your visibility online.
About SEO
Some people include SEO in the definition of SEM, although not everyone does. However, it can be useful to look at both SEO and paid search marketing together. Both types of marketing involve search engines, so it's smart to look at your organic search performance and your paid marketing in relation to each other. For example, how much of your traffic comes from organic SEO search results, and how much of it comes from paid advertising?
Before considering paid search marketing, consider your SEO strategy. If you have already been doing some SEO work, you might have some useful information that will help you with paid search. For example, you have keywords that you want to target and you know who your target audience is. This information is useful for paid search too. When you set up PPC ads, you will be able to include your keywords in your ad text and set them as words to target. There are also audience targeting tools for you to use, from location and language to interests.

About PPC
Some people who talk about SEM are only referring to PPC advertising (pay per click), while others include it in a broader definition. PPC ads can form a crucial part of your digital advertising strategy. They can help you to be visible in search results even when your site might not be performing that well in organic results.
When you perform a Google search, you can see paid ads in a couple of places. If you're searching for a product, you might get some suggestions of items to buy at the top of the search results, just below the search bar. The other place where you will see ads is at the bottom of the search results page. Ads are clearly marked with "Ad" so that you know which results are ads and which are organic search results.
The way that PPC marketing works is generally that you bid to show your ads. Each time someone clicks on your ad, it will cost you the amount that you bid. Google Ads (formerly Google AdWords) is the most well-known option, but there are other PPC networks available too. Your ads can be shown many times without costing you anything, but you'll be charged when you get a click. Click through rates (CTR) for PPC campaigns tend to be around two to four percent but they can be higher or lower depending on your business niche.
The Benefits of PPC
PPC advertising offers a number of advantages both on its own and when compared to SEO. One benefit of PPC ads is that you can start to see results from your campaign pretty much immediately. SEO efforts can take months to have any visible effect, but when you pay for ads, you could start seeing people click through to your site on the same day.
Another advantage is that you can see exactly what you're paying for and measure both your spending and the results you're getting. With data on how many clicks you're getting, your click through rate, which search terms people are using to find your ads, and more, it's easy to understand your ROI and work out what's working and what isn't.
PPC ads are fairly inexpensive, although the cost depends on how much competition there is for the keywords that you want to target. This gives you the ability to perform tests and try out a few different things when you first get started with a campaign. Once you find out what works, it's then easy to scale up your campaign and amplify your results. Typically, SEO seems to secure higher conversion rates compared to PPC, but PPC still adds a valuable string to your bow. It enhances the results you're getting from SEO, giving you the benefit of an additional marketing channel. It's especially useful for new businesses or those facing a lot of competition to help them get off the ground.
Key PPC Platforms
Google Ads might be the most well-known PPC platform, but there are also other options. It's also important to remember that not all PPC advertising is search engine marketing. Some platforms such as Facebook Ads are based on social media and you can also show ads on other websites (display ads). Another possibility for search engine marketing is Bing Ads. The audience on Bing might not be as large as Google, but you can still benefit from considering the platform.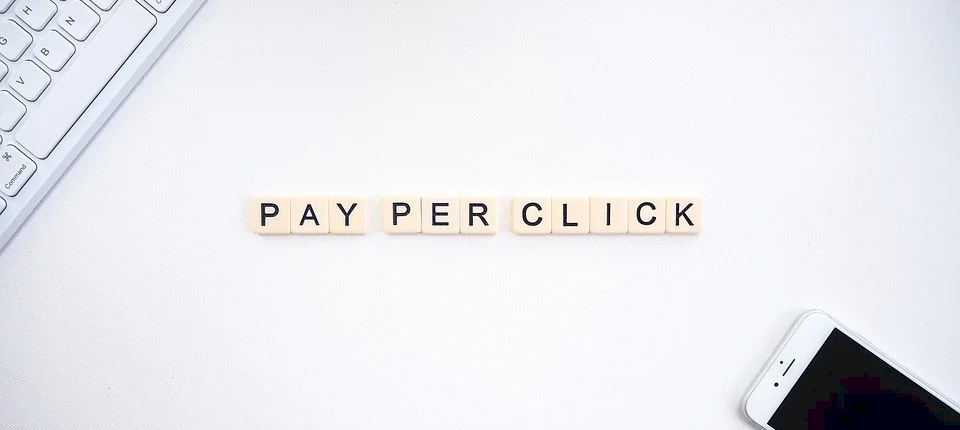 Types of Ads
The two main types of search engine ads are plain text ads and product listing ads, also called PLAs and shopping ads. Text ads have largely the same appearance as an organic search result, with a title, a URL, and a short description. They might also have other elements such as links to other pages on the site, phone numbers, reviews, or even hyperlinks to call or email the company. They should indicate that they are ads, and you might find them at the top or bottom of the search engine results page.
Shopping ads show at the top of a search engine results page when you search for certain products. They have images and links so people can check them out further. On Google, it's also possible to click the Shopping tab, which takes the user to even more results. To set up a Google shopping campaign, you need to make sure you have a Merchant Center account from Google. Your Merchant Center account allows you to control how your inventory appears on Google. To set up a paid advertising shopping campaign, you need to link your Google Ads account and Merchant Center account, so you can use your inventory for your ad campaign.
Make the Most of SEM for Your eCommerce Business
What does SEM mean for your business? If you run an eCommerce business, search engine marketing is invaluable. It ensures you have a comprehensive approach to search engines and promoting your business online. Web360 is a professional web design company and can help you with all of your eCommerce and digital marketing needs, including SEO and PPC, so you can boost your conversions and sales.