Why You Should Choose WordPress For Business Websites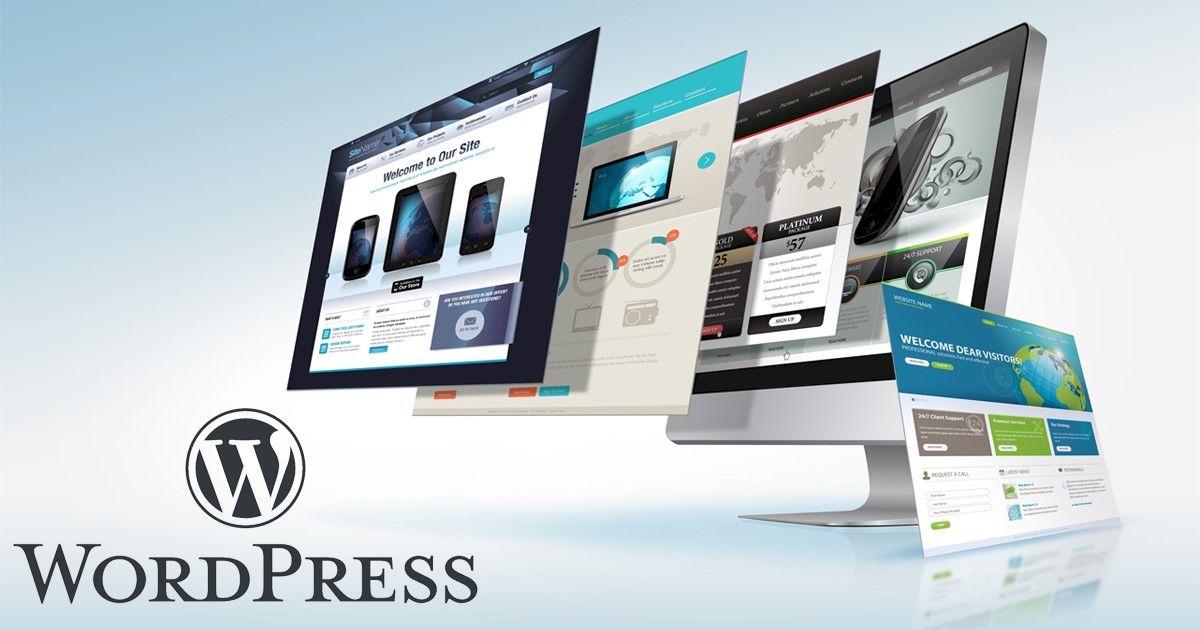 When it's time to build your business website, you need to decide how you're doing to do it and where it's going to be hosted. A platform such as WordPress for business websites makes it easy to build your site and is a good option if you're looking for something relatively simple. Many small and medium businesses don't need a full-time website developers or designers to create a website from scratch because they don't have any complicated or detailed requirements. This is where WordPress can come in, providing a website platform that's easy to manage yourself but still offers you plenty of options for customization.
WordPress gives you a CMS (content management system) and plenty of themes, plugins, and tools to enable you to create the website that you want. Of course, you don't have to build it all yourself if you don't want to. Services like Webx360 WordPress small business web design can do it all for you, and even help you to manage your site once it's been created. But the benefit of WordPress is that you can easily make changes or updates to your site if you want to, without the need for expert help. Publishing a new page or blog post is simple, and you can even install page designer tools to make it easier.
You should seriously consider WordPress for your business website, whether you want to create an informational website or a custom e-commerce website. There are many excellent reasons to choose the platform for your business website.
What Is WordPress and How Does It Work?
WordPress is a free content management system (CMS) that you can use to build your website. It offers a user-friendly interface that makes it easy for practically anyone to create a site. The dashboard is simple, even for beginners, and plenty of web developers can work with WordPress too.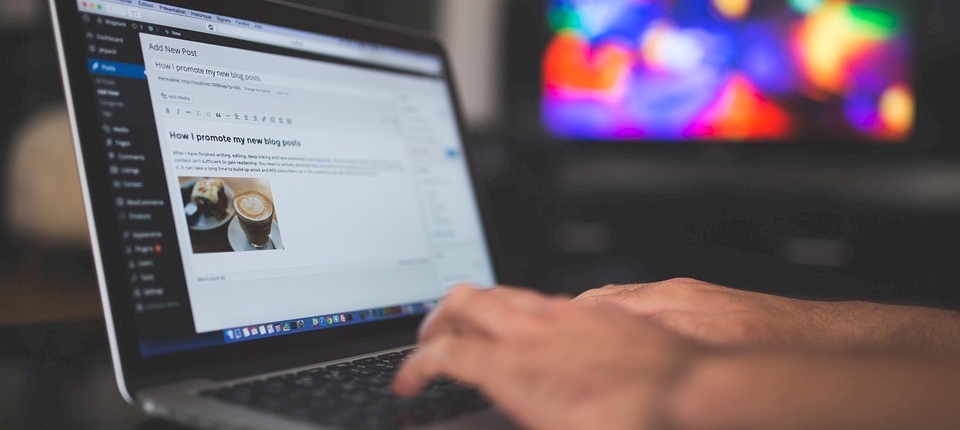 One thing to be aware of is WordPress.com and WordPress.org. WordPress.org is where you will find information about the CMS, whereas WordPress.com is a hosting platform where you can build your site. WordPress.com offers a simple option that can be great for blogging and small websites, but the WordPress CMS opens up more possibilities. However, you have to remember that with the WordPress CMS, you also need somewhere separate to host your site. This means you need a server to store your website. Fortunately, plenty of website hosting services make it easy to set up a WordPress website.
Why Use WordPress for Business Websites?
WordPress delivers a wide variety of benefits for businesses that want to build their first website or launch a new site. If you're considering WordPress for your website, here's why using WordPress for business websites makes sense.
Simple and intuitive to use
You don't have to be a tech expert or a web developer to get the hang of using WordPress. It's built to be user-friendly and easy to grasp, so even beginners can quickly start using it. If you want to have some level of control over your site but you don't know much about web design or development, WordPress is ideal for you. It's also an excellent choice for a team that might have varying levels of skill when it comes to computers and anything web-based. You can control who has access and can edit or publish new content, so everyone has the right permissions.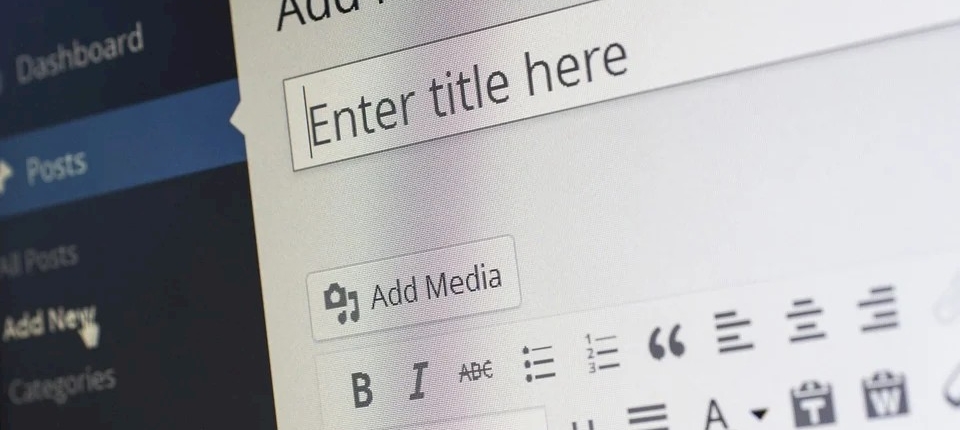 Customize your site
One of the best things about WordPress is its customization abilities. It allows you to customize your site in a huge number of ways. You can choose from different "themes", which gives you a template for the look and functionality of your site. You can install different plugins, which allow you to do everything from adding forms to setting up an online store. The WordPress editor also makes it easy to add content to your pages, including text, images, videos, and more.
You can customize your WordPress website exactly to your liking, whether you choose to use a ready-made theme and adjust it or you build a completely custom site.
Plugins
Plugins allow you to install lots of different tools and elements for your site. There are tens of thousands of WordPress plugins that you can use and they do all sorts of things both on the pages of your site and behind the scenes. Plugins can help you to improve SEO, analyze your site's performance, collect leads, engage on social media, and more.
When choosing plugins for your site, make sure you do a little bit of research. Installing an unsafe plugin could be dangerous for your site. It's a good idea to check when the plugin was last updated and whether it's compatible with the latest version of WordPress. You can also check the reviews and support issues to see if there are any problems or complaints.
Great for SEO
Search engine optimization is essential for your business. Another excellent reason to use WordPress for business websites is that it's SEO-friendly. There are several great ways to improve SEO on your WordPress site, including the use of plugins. You can find plenty of options for SEO plugins, including the popular Yoast SEO, Rank Math, All In One SEO, and more. Many plugins can be downloaded for free, and they might have paid plan options too if you're looking for more features.
SEO plugins allow you to have control over some of the important SEO elements on your site. For example, they might add a section in the post/page editor where you can edit the title tag and meta description for the page. You can set a chosen keyword and you can get advice for how to improve the SEO on each page too. A lot of plugins will give you a score for the page so you can see how optimized your page is for search engines and it might even tell you how readable your content is.
SEO plugins make it easier to optimize your site for search engines, even if you're not particularly savvy with SEO. They can give you tips and guidance to make everything simple and help you to connect with other tools, such as Google Analytics.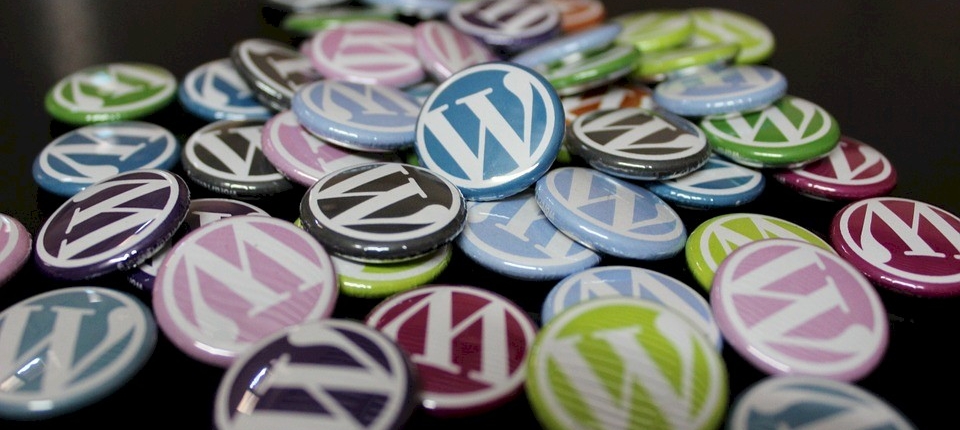 Responsive design
Websites these days need to work on a range of devices. Not everyone will be using their desktop or laptop computer to view websites. Many use their phones, tablets, and other devices, which means that your website needs to look good on all of them. It used to be good practice to have a separate mobile site, but now it's best to use responsive design for your site. No matter which device or browser a visitor is using, your site will adapt so that it looks good and is easy to use. When your site offers a good mobile experience, Google looks upon it favorably too.
Fortunately, WordPress is ideal if you're looking for responsive website design. It's a flexible platform that allows you to design a responsive website for all devices. WordPress is always developing and being updated too, so you can keep up with demands and build a website that's ready for the future.
Security
Keeping your website secure is essential. You need to protect your business and anyone who visits your site. Using WordPress for business websites is a good choice because it's a secure platform, with lots of ways to help you protect your site. WordPress and plugins for the site are always being updated to keep everything secure. Of course, it's important to perform updates regularly and to check on themes and plugins to ensure they're still secure.
Save money
If you're looking to save money for your business, choosing WordPress for your website is ideal. It's completely free to use, so anyone can set it up for free. Of course, there are other expenses to take care of too, from hosting and security certificates to paid themes and plugins. However, you could save money compared to using another website builder tool or paying for developers to create a website from scratch. Even if you use a website service to build a WordPress website for you, you're likely to save money compared to other options.
eCommerce solutions
If you want to set up an online store, WordPress offers you multiple plugin options and solutions for eCommerce. You can use WP Ecommerce, WooCommerce, and other tools to create the features that you want for your site. There are different options for setting up an online store and making sure that you have secure payments available for your customers too. It can be a more affordable way to create an online store while having full control over it.
Content-focused
WordPress is built for content, which makes it great for businesses that need to publish valuable and engaging content. It's easy to create either a new page or a blog post, make it readable and SEO-friendly, and then publish it and share it with just a few clicks. The editor is intuitive and pretty much anyone can learn to use it quickly.
WordPress is perfect for business websites, delivering many benefits. We can help you with your WordPress site, from design to maintenance, so you have the best business website out there.