Custom Website Design
&

Development Services
Websites With Substance
Whether you need a small informational site or a complex commercial website with shopping carts, databases, and content management, WebX360 delivers. Our experienced team offers comprehensive custom website design services for all industries and budgets.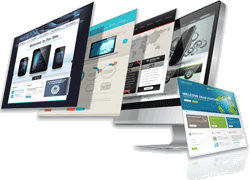 Plenty of websites look great, but many are too complex, too slow, or simply don't work well for the typical user. At WebX360, we believe that appearance matters, but it's only one facet of a well-designed website. We are much more than an e-commerce web development agency, we customize beautiful websites that deliver results.
Our development process consists of several stages. From corporate identity design services to custom development, we combine several layers into a flawless implementation. Once your website is launched we offer regular maintenance and occasional tweaks so your website is up-to-date for many years to come.
The First Stage in Professional Website Design: Research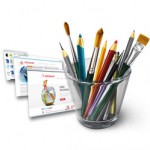 Designing a successful website depends largely on empathizing with your audience. You'll have goals in mind and general ideas about what you want. But every aspect of your website should be created with your visitors in mind. Our initial information-gathering process helps us fully understand your customers and prospects so we can include website design elements that will appeal to them and keep them coming back.
Analyzing your competitor's sites is one key aspect of developing an ideal website strategy. For example, some sites rank high with search engines but aren't built with the user in mind. Valuing SEO above overall quality matters less in some industries than it does in others. A thorough assessment of what works and what doesn't helps us determine what you need.
Choosing Your Custom Web Design Services

Once you've determined the basics of how your website should work, we'll come up with a few options for you. Keeping your budget in mind, we'll show you different layouts for the most basic option that will work for you. Then we'll show you how some bells and whistles can enhance your site's performance. We make plenty of suggestions, but you have complete control over the end result.
Beyond how the site looks, we'll show you how the site works. Ease of navigation, fast loading, and smooth flow are givens. A satisfying end-user experience is our top priority.
Putting It All Together
Finally, the WebX360 team combines research, information design, and visual design seamlessly into an intuitive interface that communicates your messages and converts visitors into customers.
WebX360 Custom Website Design Services

Custom website design and development
Custom e-commerce storefronts
Content management systems
WordPress custom development