E-Commerce Storefront Features
Get Flexibility and Control From a Feature-Rich Platform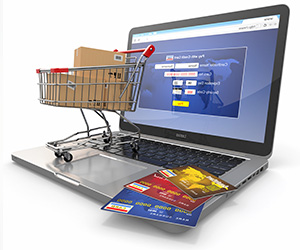 WebX360 offers the perfect package of e-commerce storefront features with which to run your B2B or B2C online business. Our powerful WooCommerce storefront solution lets you build a powerful e-commerce store without spending excessive time and money on a full development.
A High-Performance System That's Completely Customizable
Whether you want to set up a full online store or create an online catalog, our e-commerce storefront features can do it all. An intuitive administrative control panel lets you access the tools you need to manage and update your website through a web browser.
You have complete control of your online store. The seamless integration of your website design gives it a consistent vibe through every step of the buying process.
Start Selling Your Products Online With Everything You Need
Online shopping continues to be popular, and building a great e-commerce website has never been easier or more rewarding. Our B2C e-commerce storefront features and website design services help you focus on selling instead of technology. WebX360 handles your entire site, from initial brainstorming to hosting.
Highlights of E-Commerce Storefront Features From WooCommerce
Integrate the online store into the overall website seamlessly.
Configure and manage the store from a web browser
Employ SEO tools
Choose from multiple image sizes for products (e.g. thumbnail, enlarged, and image gallery)
Import an existing product database
Export sales data
Define product options (e.g. size and color)
Add multi-tier product categories/subcategories and unlimited products
Cross-sell by linking to related products
Search for products by keyword, manufacturer, and category
Integrate the store with major payment gateways (e.g. Authorize.Net, LinkPoint, First Data)
Offer flexible shipping options, including custom shipping rates
Ship in real time via FedEx, UPS, and USPS
Calculate sales tax by state
Notify customers of order status by email
Let customers check order status and manage their account online
Generate a variety of online sales and inventory reports
Marketing Tools
Category restriction
Customer group pricing
Flexible discounts
Free shipping option
Product cross-selling
Search-engine-friendly URLs
Tiered pricing
Analytics and Reporting
Administrative dashboard
Customer/order data exporting
Orders by item
Report overviews
Sales reports
Sales tax
Search Engine Optimization
Google site map
Meta-information for categories and products
URL rewrites for full control
Site Management
Administration of permissions and users
Custom design (yours or ours)
Customer groups
Flexible tax rate management
Catalog Management
Special pricing rules
Customer-personalized products: text for embroidery, monogramming, etc.
Inventory management
Minimum and maximum quantities
Product cloning for quick product creation
Simple and configurable products, e.g. size and color
Catalog Browsing
Breadcrumbs
Category view and purchase permissions per customer group (limited catalog access)
Cross-selling
Customized category landing pages
Grid or list format for product listings
Sort tools for products in categories and search results
Product Browsing
Extra-large view of product images
Multi-tier pricing upsell
Multiple product images
Product image gallery
Product option selection
Stock availability
Checkout
Check out with account to use address book
Guest checkout
Option to create account during checkout
SSL security support for orders on both front end and back end
Shipping
Flat-rate shipping
Free shipping
On-site order tracking from customer accounts
Real-time shipping rates (UPS, FedEx, USPS)
Table rates for weight
Payment
Purchase orders
Configurable authorization and capturing of funds
Integration with multiple gateways (PayPal, Authorize.Net, etc.)
Support for multiple payment options
Customer Service
Admin panel with order editing
Customizable order emails
Emails with order and account updates
Feature-rich customer accounts
Order history with status updates
Order tracking from account
Password reset emails
Customer Accounts
Address book with unlimited addresses
Default billing and shipping addresses
Newsletter subscription management
Order status and history
Recently ordered items
Order Management
Admin panel for order management
Call center (phone) order creation and management
Email notifications of orders
Print invoices and packing slips