WordPress Content Management System Services
The Whole URL in Your Hands
You shouldn't have to contact your web developer every time you want to post a blog, release a product, or change a service. If you update your site often, you can save time and money with a web-based content management system (CMS) like WordPress.
WordPress comes with all the tools you need to run your website. And WebX360 customizations make it so simple, anybody in your building can update the site.

Since 2003, WordPress has grown from a humble blogging tool to the world's leading self-hosted CMS. Today, WordPress powers over 28 percent of the web. It's the ideal CMS solution for small websites and high-traffic e-commerce sites.
A database-driven platform, WordPress provides a structured environment within which to store and manage your text, photos, videos, and other content. Intuitive organization lets you add, edit, and delete content quickly and easily. Many users can work on content at the same time, which makes site overhauls super-fast.
WordPress Is Free
You can download WordPress software free for use on your own domain. There are no software licensing fees whatsoever. And with WebX360's WordPress content management system services, WordPress installation takes an hour or less.
A few key points about WordPress:
An open-source (FREE) CMS
Little to no technical skills required
Ongoing enhancements by a large community of web developers and designers
Easy-to-use, customizable themes that capture the essence of your brand
WordPress Is Easy to Use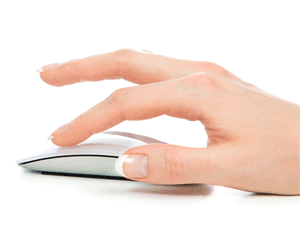 The popularity of WordPress hinges largely on its simple interfaces. Once WordPress is installed and configured, you can run your site with no programming or tech background.
For example, the built-in visual editor lets you format online content professionally in a few clicks, even if you don't know HTML code. If you can use Microsoft Word, you'll have no problem working with WordPress content.
WordPress Is a Powerful CMS
WordPress is a flexible, scalable framework that's built on light, fast core code. Developers and designers can push the platform's boundaries with plug-ins that enhance its functionality.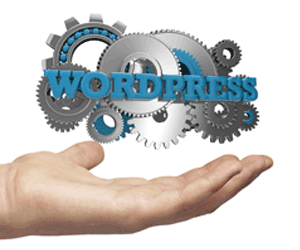 Once WebX360 installs and configures WordPress, you can start building your site by adding pages and creating navigation menus. We can also install a custom theme with your company logo and unique look (such as colors, fonts, and styles).
Furthermore, plug-ins give you extra layers of functionality:
Engage in e-commerce.
Add social-media sharing buttons.
Analyze and tweak SEO.
Integrate Facebook comments.
Optimize your site for mobile devices.
Add custom video and audio players.
Add forms and surveys.
Incorporate animated graphics.
Add a sitemap.
Block spam.
And with the many free plug-ins available to download, you can expand your WordPress indefinitely.
WordPress Content Management System Services Are Inexpensive
You don't have to spend thousands of dollars on web development and web design. Start running a professional web presence on your own domain with minimal outlay and zero IT training.
WebX360's custom WordPress content management system services let you create, manage, and publish website content regardless of your abilities. You can manage your website content internally with hassle-free integrated tools.
Many of our clients run successful, high-volume e-commerce websites with WordPress and WooCommerce. Choose from a variety of tools, such as web-based reports and SEO tools, to fit your business.