7 Ways to Improve B2B eCommerce Sales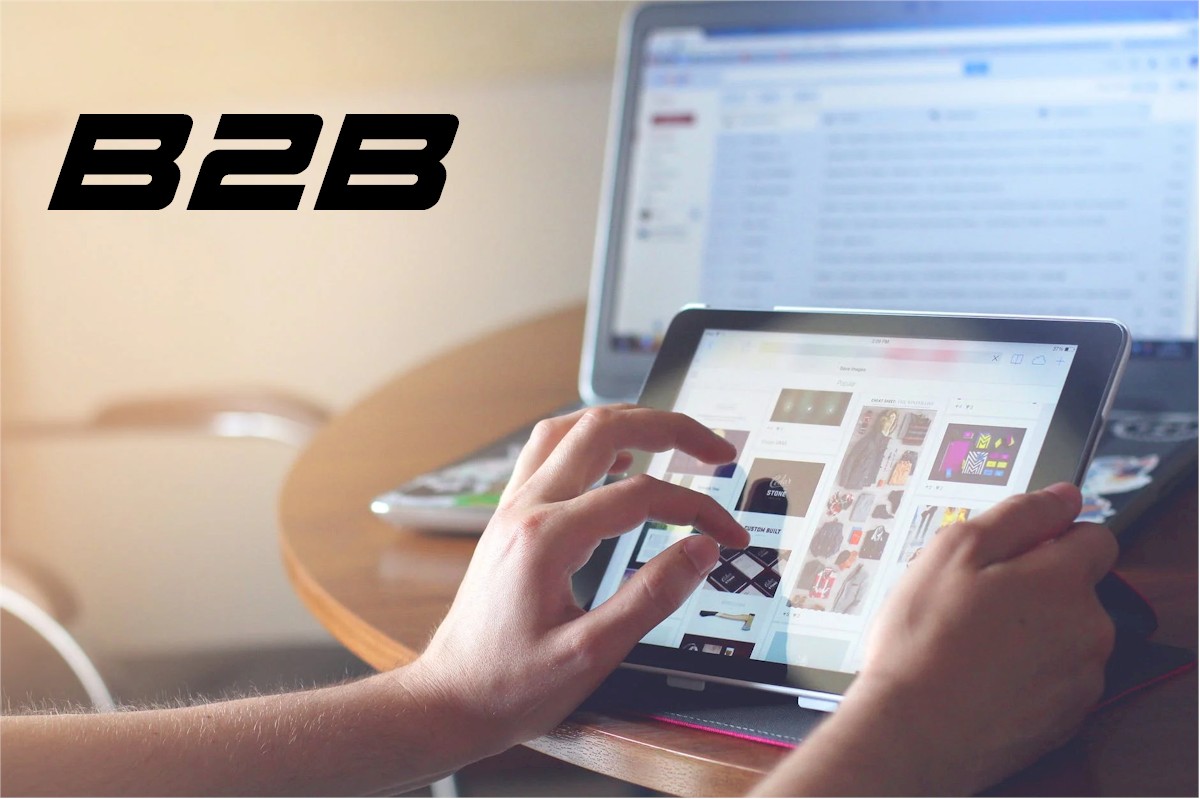 When thinking about eCommerce, many people first consider the consumer side of it. However, B2B sales are also very important in eCommerce. Reaching business customers can be just as challenging and there are a few ways you may need to take a different approach to sales compared to B2C eCommerce. B2B eCommerce sales actually account for nearly four times as much revenue as B2C. Businesses need to buy their supplies from somewhere, and buying online offers them convenience and can also help them to save money too. If you have a B2B online store, finding ways to continually grow your sales is essential. When you're hoping to improve B2B eCommerce sales on your site, there are multiple steps that you can take to bring in more revenue.
Take a look at these seven ideas to boost B2B eCommerce sales and start making more money from your website.
1. Build Trust
Your customers need to be able to trust your brand before they buy from you. You can build trust in a number of different ways, from having a secure website to showing that you're a voice of authority in your industry.
Start with the basics of your website to show that you're a brand that can be trusted. An About Us page tells customers about the history of your company, your brand values, and what you can do for them. Case studies can show people that you have past or current clients who are happy with your service and offers proof of the work that you can do for them. Be clear about information such as your privacy policy, terms and conditions, and other key things that people want to know. Make sure your site is secure too, especially if you offer an online checkout option.
Another way to build trust is through your blog and website content. Many people will find you through search engines, which gives you a chance to show that you know what you're talking about. Answer their questions and help them to solve their problems.
2. Create Social Proof
Social proof helps people to see that a brand is trusted and approved by other customers, and it's not just something that B2C companies can benefit from. You can also improve B2B eCommerce sales by adding customer reviews to your site. There are various ways that you might do this and several places across your site where you can display reviews.
One option for showing reviews is to collect some that you like, either from review sites or by contacting your customers and then creating your own images to display them on your home page. Another option is to use a review widget, which pulls in reviews from Google or another review site, which you can display somewhere on your site. You can also have reviews on individual product pages, perhaps offering the option for people to leave reviews directly. Encourage your customers to review you and their purchases or provide you with a testimonial. You can offer them incentives to provide you with reviews too, whether it's a discount on their next purchase or entry into a prize draw.

3. Be Clear About Shipping
If you're shipping products to your customers from your online store, it's vital to be clear about your shipping policies and prices to improve B2B eCommerce sales. No one wants to be surprised by shipping charges or realize that their delivery is going to take a lot longer than they thought. Fortunately, there are a few options for making your shipping information clear and making sure your customers are informed.
Firstly, it's a good idea to create a page that details your shipping information. You should link to this page clearly so it's easy to find. Usually, it can be found in the website's footer, where it can be seen on every page. Your shipping page can provide information on which services you use to send out orders, where you ship to, and possibly a price guide. You could also include your returns policy information on the same page. When it comes to shipping prices, consider having a shipping cost calculation on the first step of your checkout process. This means that everyone will be clear about their shipping costs before they continue with their purchase, so they won't get halfway through checkout and then give up.
4. Follow Up on Leads
People often don't make a decision to spend money on their first visit to a website. This can be particularly true for B2B purchases when there's a strict budget to consider. But just because someone may leave, it doesn't mean they won't come back. You can tempt people to return in several ways, moving them further along the buyer's journey. Capturing their details when they visit your site will allow you to contact them. You can use a lead form to get them to volunteer their details, offering an incentive to do so. This could be a free ebook, or perhaps booking a demo or free trial. You can also have a newsletter signup button to collect email addresses.
If you have an online store, you can also follow up with people who abandon their carts. Using remarketing allows you to show targeted ads to people who have visited your site before. You can do it with Google, Facebook, and other advertising platforms. As well as ads, remarketing (or retargeting) can also include sending follow-up emails to get in touch with potential customers.
5. Create Customer Incentives
Customers like to be incentivized to make their purchase, whether they're B2C or B2B customers. If you want to boost B2B eCommerce sales, you should think about how to incentivize your customers in different ways. You might have to think a little differently compared to the incentives that you might offer consumers. Some B2B brands could offer a free trial or a discount on the first few months of a contract. You might provide shipping discounts or free shipping for purchases over a certain amount. You can extend offers to new customers to encourage them to buy, as well as considering your existing customers.
If you want to offer incentives to existing customers, you could consider a loyalty program. They could collect points to redeem or they might get money off after a certain number of purchases. Another way to reward existing customers could be to offer a complimentary service or product so that they get more for their money. Many of these tools are included in our ecommerce web design packages and offer multiple options for incentivizing your customers. This creates loyalty and keeps customers coming back to you.

6. Balance Self-service and Sales
The stats indicate that 41% of B2B companies want to be able to make use of self-service functionality. Although it can be helpful to speak to a salesperson sometimes, a lot of people don't want to have to go straight to talking to someone in sales to find out more about the products or services that are being offered. They want to be able to do their own research and inform themselves before they make the step to reach out. If you withhold important information from them, such as your prices, expecting them to book a sales call before they can find out what they want to know, it could put them off.
At the same time, many people do still want help from your sales department. Easy scheduling with a salesperson is also a common demand, so you don't have to think about getting rid of your sales experts. Adding a booking tool to your site will allow people to schedule their calls with ease. A balance of self-service and a good sales team allows people to inform themselves first, then get more information and advice when they're ready. This could mean that the people who request a call are more ready to buy, which will improve your B2B eCommerce sales.
7. Engage on Social Media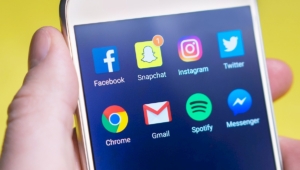 Many B2C companies make use of social media for marketing, as well as customer service. But it can be a very useful marketing channel for B2B businesses too. You can improve B2B eCommerce sales by engaging with your audience in social media, sharing content, and building relationships with customers. Social media makes it possible to connect with customers in a less formal way. After all, anyone in business is a person too, just as much as any consumer is. Being able to speak to them on a human level is extremely valuable.
Social media helps you to learn about your customers too. You can spend time finding out what they're saying about you on social media, as well as the things that they're talking about in general. You can follow not just their business accounts but also the people behind them, and you can search for relevant terms to see what people are saying.
B2B marketing and sales aren't necessarily so different from B2C. If you want to boost your B2B sales, you can make changes to your website and use new sales and marketing techniques to achieve your goals.