Blog Content Writing Services
Drive Traffic with Fresh Content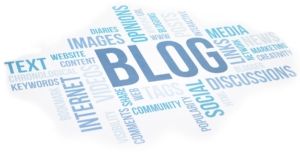 Increase the visibility of your site with blog content writing services from WebX360. Regular blog content is a key way of keeping your site up-to-date and improving your SEO performance. Our professional blog writing services make it easy to publish blog content on your site that's relevant to your audience. With the right keywords, research, and skilled writing, you can perform well in search engines and engage your audience.
Publishing blog posts should be part of your content marketing strategy. It's a smart way to provide both useful and entertaining content for your audience, while regularly updating your website. A site that has fresh and relevant content published on a regular basis will perform better in search engine results and put your content in front of your target audience too.
Our Blog Content Writing Process
We follow a professional blog content writing process to ensure every piece of blog content delivered to you meets an extremely high standard. We start with keyword research and understanding your target audience to help us create blog content copy that brings in more traffic for your site.
Research is performed based on the intent of your audience to create good content.
We analyze the search volume for the targeted keywords to find the best ones to target.
Research is performed to locate keywords with a good blend of volume and competition.
We plan and write your content then deliver SEO-friendly content that gets you noticed.
Crafting an Article: Essential Elements
There are some essential elements that go into crafting professional website copywriting services. Our blog content writing services take into account these elements so that your blog content has everything that it needs.
Coming up with a topic to write about and creating a title is the most important but often the most difficult part of creating content. It needs to appeal to your audience and to search engines, which requires considering a number of other factors. To come up with the right topic and title, it's necessary to think about keywords, the wants and needs of your audience, SEO factors, and more.

We research your target audience to ensure each piece of content produced for your blog is created with them in mind. It's crucial to think about what your audience is looking for, who they are, what questions they're trying to ask, and even what tone of voice they want from your content.

Once a topic has been chosen for a blog post, all of the details that will go into the post need to be researched. Our talented blog content writing services team research the topic and use their research and other relevant information to write content that fits on your site.

Keywords are needed for your blog content to meet SEO requirements. They can't be used at random or stuffed into irrelevant content. Our writers craft your content carefully to naturally incorporate your keywords into your blog content.
Work With Copywriting Pros.
Planning and Strategy

Our services also include planning and strategy for your content to ensure it meets your goals. A content strategy is a vital part of your marketing efforts. It gives you a plan for your blog, aligning your content with your marketing and business goals.
Every business needs to have a content strategy to help with their online marketing and SEO. Both people and search engines are looking for relevant, helpful content that will answer their questions and provide them with valuable information. Valuable content helps your brand to stand out in an increasingly competitive online world where simply hitting the right keyword may not be enough. Partnering with blog content writing services from an expert team ensures your business won't get left behind.
Marketing Services from WebX360
Blog content writing services are just one option for marketing your business from WebX360. We provide a range of digital marketing services, including SEO and social media management. Discover our range of marketing services to promote your website and your brand.